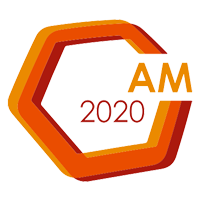 Zweitägige Agenda – sowohl physisch als auch virtuell
incl. election of Executive Board etc.
B R E A K (Second Reception & Registration)
State of the art of 3D construction printing
Henrik Lund-Nielsen, COBOD International A/S
Fabian Meyer-Broetz, PERI GmbH
MOBILITY | Approval in Rail – Working Group Update
Ecological Sustainability – Working Group Update
MOBILITY | RAILiability – Working Group Update
Education – Working Group Update
Olaf Steinmeier, Fraunhofer IAPT
WeboostAM – MGA Platform Update
MEDICAL | Working Group Updates
Dr. Özlem Weiss, Expertants
Dr. Cora Lüders-Theuerkauf, MGA
Simon Schlagintweit, TÜV Süd
Public funding opportunities for AM
Werner Loscheider, Federal Ministry for Economic Affairs & Energy
Berlin: Capital of Additive Manufacturing
David Hampel, Berlin Partner for Business & Technology
Opening of the IAM Hub Berlin
Gorden Falk, MGA
Stefanie Brickwede, MGA
Werner Loscheider, Federal Ministry of Economics and Energy (BMWi)
Find the right AM application – search for problems first
Obsolescence and enabling the Dutch Navy through AM
Sander Wanningen, Dutch Navy
Ears On – Pioneers in 3D printing for Medtech
Dr. Martin Kinkel, KIND Hörgeräte
Democratization of metal AM
Alexander Oster, AUTODESK
Latest AM developments at Siemens
Michael Kuczmik, Siemens Mobility
MOBILITY | Materials – Working Group Update
Dutch Railway: how 3D printing optimizes supply chains
AM – where are you going for Rail, Automotive, Aviation & Medical?
Select date to see events.
Neben der Jahreshauptversammlung, mit der wir am 6. Oktober starten, werden an zwei Tagen neue Anwendungsfälle, viele additive Impulse sowie Berichte aus den Arbeitsgruppen der beiden Sparten MGA Medical und MGA Mobility gezeigt.
Auch die Eröffnung des IAM HUB Berlin und einer brandneuen Coworking Umgebung im Marienpark Berlin stehen auf der Tagesordnung.
Bereits bestätigte ReferentInnen werden in Kürze bekannt gegeben.

WIR GARANTIEREN: Unter Berücksichtigung aller aktuellen Auflagen und Veranstaltungsvorschriften und basierend auf dem Beschluss des Vorstands vom 18. August 2020 halten wir an der regulären Durchführung einer Präsenzveranstaltung unter Einhaltung der geltenden Hygiene- und Abstandsregeln fest. Für diejenigen, die nicht persönlich teilnehmen können, wird die Live-Veranstaltung parallel gestreamt. Sollte es Ihnen zu einem späteren Zeitpunkt nicht mehr möglich sein, vor Ort teilzunehmen, haben Sie jederzeit die Möglichkeit, auf das virtuelle Format zu wechseln.
Für die physische Veranstaltung stimmen wir alle notwendigen Maßnahmen durch eine ständige Evaluierung der aktuellen Situation ab und stehen in direkter Kommunikation mit den zuständigen Behörden. Trotz allem kann eine kurzfristige Absage der Veranstaltung aufgrund eines veränderten Status-quo nicht ausgeschlossen werden.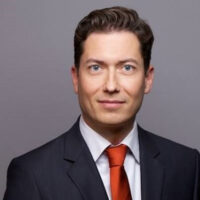 David Hampel
David Hampel is currently Head of Manufacturing Industries at Berlin Partner, the investment promotion agency for Berlin. David began his career with Berlin Partner in 2011. Prior to this he worked on behalf of Celesio AG as Senior Counsultant in Belgium and Italy with responsibility for major projects in pharmaceutical logistics. Until 2008 David followed his officers' career in the Armed Forces and left as Captain/PR Officer. He is a graduate of the German Army Officers Academy and the Helmut-Schmidt-Universität. Furthermore, he holds a MBA degree from Queensland University of Technology (Brisbane).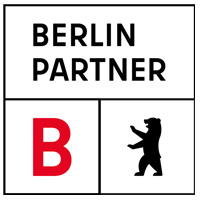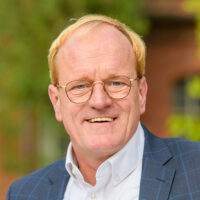 Gorden Falk
Gorden Falk studied aircraft construction and began his career in the aviation sector.
In 2012 he joined the Deutsche Bahn AG as Head of Planning, Strategy, Monitoring and became CQO of the DB AG in 2014. Since May 2016, Mr. Falk headed the procurement department for rail vehicles and rail vehicle parts. He is currently Chairman of the Management Board of the DB Fahrzeuginstandhaltung GmbH and represents the interests of the Deutsche Bahn AG Group with more than 300,000 employees worldwide.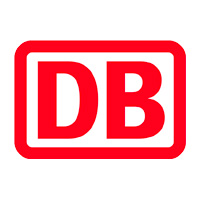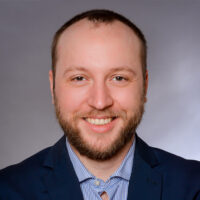 Simon Schlagintweit
Simon Schlagintweit has been working in TÜV SÜD's AM team since 2018. His tasks include auditing companies according to the technical state of the art (e.g. DIN SPEC 17071 or ISO/ASTM 52920 (available from 2021)) and developing AM-specific services for the medical sector. Prior to TÜV SÜD, he received his master's degree from RWTH Aachen University in materials science. He gained experience in AM in scientific work (Fraunhofer ILT and iwb) and at the Fraunhofer IGCV (research assistant).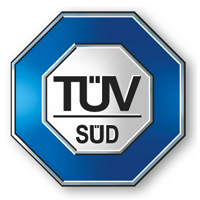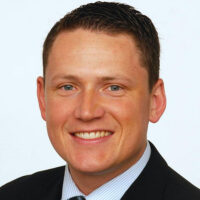 Marc Fette
Marc Fette has a Master of Science in Mechanical Engineering from the Helmut Schmidt University / University of the Federal Armed Forces Hamburg as well as a Master of Business Administration in International Business Management and Leadership from the Fachhochschule Kempten.
He joined the German Armed Forces in 2004 and has since become Chief Operating Officer (COO) of the Composite Technology Center / CTC GmbH (An Airbus Company) as well as Chairman of the Technical Division Aerospace Technologies, VDI – The Association of German Engineers.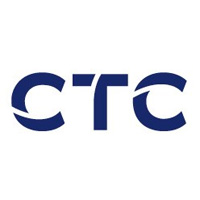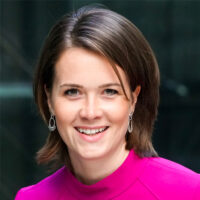 Dr. Tina Schlingmann
Dr. Tina Schlingmann has been working for Deutsche Bahn AG since May 2018. As a materials scientist with a PhD and experienced strategist in the field of additive manufacturing, she identifies relevant materials for railways in the corporate 3D printing project. In a very short time, more than 20,000 spare parts have been printed at DB, making it one of the leading companies in this field. At Mobility goes Additive e.V., Tina passionately leads its largest working group, "Materials".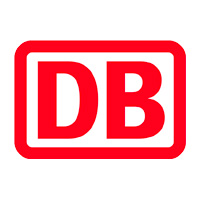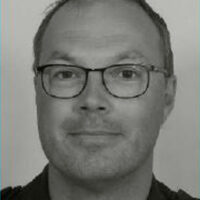 Commander A.F. Wanningen, MsC
Commander A.F. Wanningen, MsC, joined the Dutch Navy through the navy academy in Den Helder and added a Master Study in Power electronics at the TU Delft. He then altered between operational posting on different Frigates and shore posting teaching technical courses, leading the department for preventive maintenance and participating in the projectgroup for the new built Laanding Platform Ship Johan de Witt. He then spend time in postings concerning new projects and leading a large maintenance unit at the navy shipyard in Den Helder where he discovered AM. Currently he leads the Navy expertcenter Additive Manufacturing and is a projectmanager for new built ships at the Defence Materiel Organisation.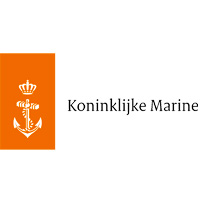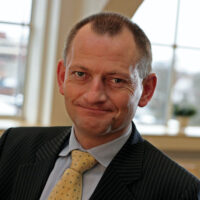 Henrik Lund-Nielsen
Henrik Lund-Nielsen, MBA, is the founder and General Manager of COBOD International A/S, a globally leading company within 3D construction printing constantly making headlines in the construction and 3D printing press. COBOD among others 3D printed the first building in Europe, sold the largest 3D construction printer in the world to The Middle East and recently entered into a long term collaboration agreement with GE Renewable Energy for the 3D printing of record tall concrete windmill towers. Henrik Lund-Nielsen is a frequent speaker on 3D construction printing in particular, where he is considered to be one of the leading experts globally.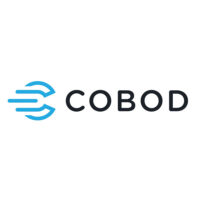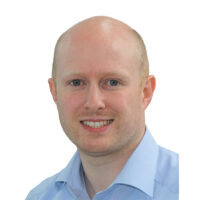 Dr. Fabian Meyer-Broetz
Dr. Fabian Meyer-Broetz is the Head of 3D Construction Printing at the PERI GmbH in Germany – one of the largest manufacturers of formwork and scaffolding solutions in the world. Fabian's work revolves around paving the way for a broader application of 3D printing in the industrial practice and bringing state of the art technology on real world construction sites. He is a former member of the Innovation Management at PERI where he led a variety of projects ranging from new building methods for slums to automatic inspection of concrete structures. Fabian received his Master's degree in Physics and a Ph.D. in Economics from the University of Ulm.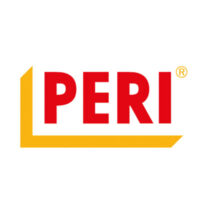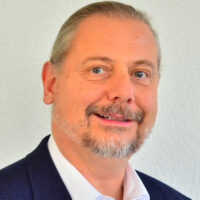 Dr. Martin Kinkel
Martin Kinkel, Dipl-Phys., PhD; born 1959 in Ludwigshafen/Rh. Since 1980 Study of Physics in Göttingen, 1987 Diploma with a thesis on dicrimination of interaural level and time differences in normal hearing subjects, 1990 PhD with a thesis on relation between parameters of binaural hearing in normal hearing and hearing impaired subjects. After PhD one year as a post-doc at the III. Physikal. Institut and the ENT-clinic of the University Göttingen. Since 1991 head of R&D at KIND  Hörgeräte, the market leading dispensing chain for hearing instruments in Germany. Main fields of R&D projects are audiometric measurement methods, fitting methods for hearing instruments and outcome measurements. Since 1997 safety officer for medical devices at KIND Hörgeräte. Since 2010 member of the Audiology group for audifon and KIND. Since 2017 Commissioner for medical device safety at KIND Hörgeräte. Since 2017 executive manager of the KIND hearing foundation.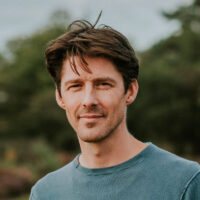 Joris van de Sande
Joris van de Sande, MA in Economics, born in 1975. After several years of working as a strategic buyer at NS (Dutch railways), Joris started to explore the opportunities of 3D printing in 2017 to solve obsolete parts. He has built a broad network around 3D printing with current rail suppliers, knowledge centres and Additive Manufacturing start-ups. He is proud of the position of NS regarding sustainability and wants to contribute to this by speeding up Additive Manufacturing in the supply chain. This year he joined the MGA Railability working group.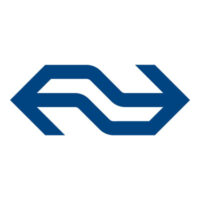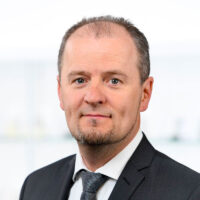 Patrick Schrade
Patrick Schrade, 47, studied aerospace engineering at Aachen University and started working at ATENA GmbH (an MTU company) as a Design Engineer and Project manager. Afterwards he spend 6 years with Schreiner Group GmbH participating in the internal startup and development of the product family "Printed Electronics". In 2011 he joined HEKUMA GmbH as Head of Project Management, Development of Automation systems and automated production plants for Injection Molding Industry. Since 2017 he has been with the EOS GmbH as Head of Application Engineering overseeing 3D printing applied specific application development, foundation and startup of an internationally operating AM Academy.