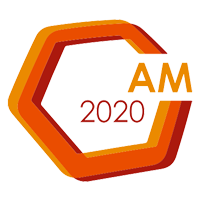 Preliminary agenda for the two-day physical meeting
incl. election of Executive Board etc.
B R E A K (Second Reception & Registration)
State of the art of 3D construction printing
Henrik Lund-Nielsen, COBOD International A/S
Fabian Meyer-Broetz, PERI GmbH
MOBILITY | Approval in Rail – Working Group Update
Ecological Sustainability – Working Group Update
MOBILITY | RAILiability – Working Group Update
Education – Working Group Update
Olaf Steinmeier, Fraunhofer IAPT
WeboostAM – MGA Platform Update
MEDICAL | Working Group Updates
Dr. Özlem Weiss, Expertants
Dr. Cora Lüders-Theuerkauf, MGA
Simon Schlagintweit, TÜV Süd
Public funding opportunities for AM
Werner Loscheider, Federal Ministry for Economic Affairs & Energy
Berlin: Capital of Additive Manufacturing
David Hampel, Berlin Partner for Business & Technology
Opening of the IAM Hub Berlin
Gorden Falk, MGA
Stefanie Brickwede, MGA
Werner Loscheider, Federal Ministry of Economics and Energy (BMWi)
Find the right AM application – search for problems first
Obsolescence and enabling the Dutch Navy through AM
Sander Wanningen, Dutch Navy
Ears On – Pioneers in 3D printing for Medtech
Dr. Martin Kinkel, KIND Hörgeräte
Democratization of metal AM
Alexander Oster, AUTODESK
Latest AM developments at Siemens
Michael Kuczmik, Siemens Mobility
MOBILITY | Materials – Working Group Update
Dutch Railway: how 3D printing optimizes supply chains
AM – where are you going for Rail, Automotive, Aviation & Medical?
Select date to see events.
Aside of the annual general meeting to kick off on 6 October, the two days will feature new use cases, a lot of additive inspirations and reports from the working groups of both divisions MGA Medical and MGA Mobility.
Moreover, the opening of the IAM HUB Berlin and a brand-new coworking environment at the Marienpark Berlin will be on the agenda.
Confirmed speakers will be announced shortly.

In case the conference cannot be executed as a live-event, we will hold a half-day virtual conference on 6 October 2020. There, highlight updates from the network and exciting presentations will be streamed.
A final assessment of the situation will be conducted approx. 6 weeks prior to the event. All parties will be informed accordingly thereafter.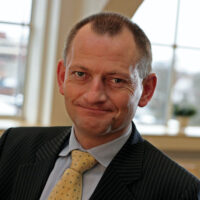 Henrik Lund-Nielsen
Henrik Lund-Nielsen, MBA, is the founder and General Manager of COBOD International A/S, a globally leading company within 3D construction printing constantly making headlines in the construction and 3D printing press. COBOD among others 3D printed the first building in Europe, sold the largest 3D construction printer in the world to The Middle East and recently entered into a long term collaboration agreement with GE Renewable Energy for the 3D printing of record tall concrete windmill towers. Henrik Lund-Nielsen is a frequent speaker on 3D construction printing in particular, where he is considered to be one of the leading experts globally.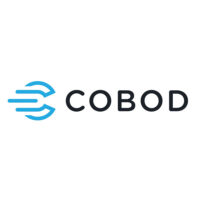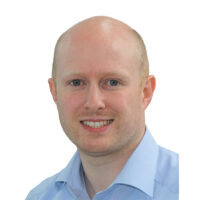 Dr. Fabian Meyer-Broetz
Dr. Fabian Meyer-Broetz is the Head of 3D Construction Printing at the PERI GmbH in Germany – one of the largest manufacturers of formwork and scaffolding solutions in the world. Fabian's work revolves around paving the way for a broader application of 3D printing in the industrial practice and bringing state of the art technology on real world construction sites. He is a former member of the Innovation Management at PERI where he led a variety of projects ranging from new building methods for slums to automatic inspection of concrete structures. Fabian received his Master's degree in Physics and a Ph.D. in Economics from the University of Ulm.